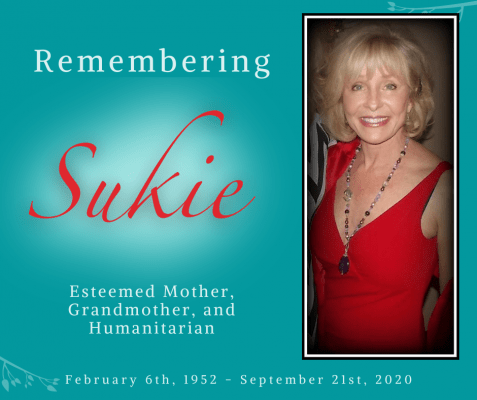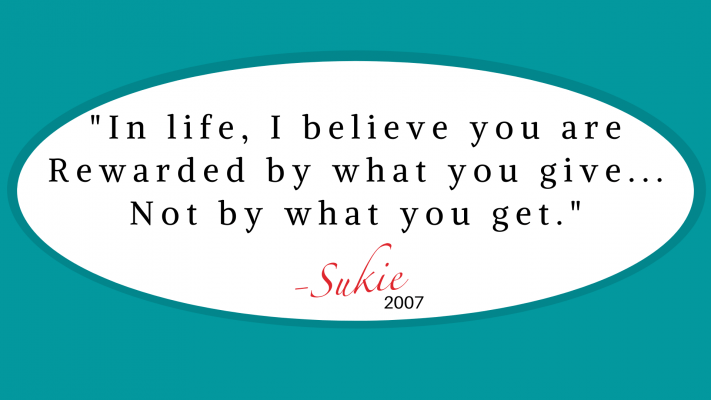 The SeaCliff Team is saddened to announce the passing of the beloved Sukie Fee. A pillar in the Huntington Beach Community, she dedicated her life to helping others and inspiring all who crossed her path to do the same. Chelsea and the family would like to thank everyone at this time for your thoughts, prayers, and kindness.
No one has been a more trusted Real Estate advisor or helped more families in Huntington Beach achieve their goals than Sukie. The SeaCliff Team is comprised of Huntington Beach's best who have spent years working alongside her to do the same, and we intend to maintain these values and expectations for years to come.
The SeaCliff Team is Sukie's legacy, and Chelsea and the team are proud to continue moving forward and serving this beautiful community in her memory.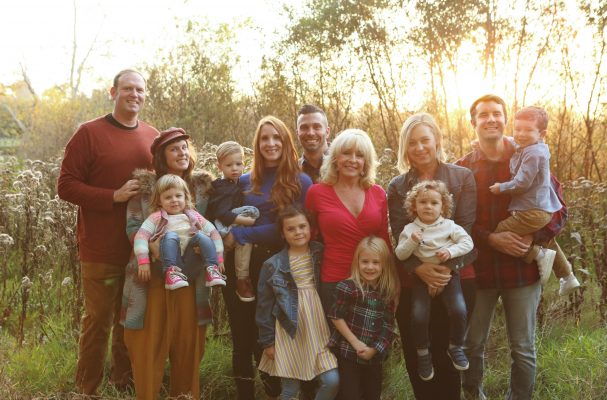 Sukie founded SeaCliff Realty in 1997 (after being let go from her job for being too good at it). This only proves her tenacity and passion for life which led her to success that she found in serving her community and helping others. Her desire to create a positive difference in people's lives was so strong that all who knew her could not help but strive to achieve the same greatness.
Not only did SeaCliff Realty create innumerable opportunities for her employees and the people of Huntington Beach alike, but Sukie also quickly became the #1 Agent for most listings sold in the SeaCliff Area in the 21st Century.
"My vision for this company was to create a business family, a team of people that pull together in the same direction for our clientele; a community within a community. 'One for all, all for one, all for you' that is my goal."
-Sukie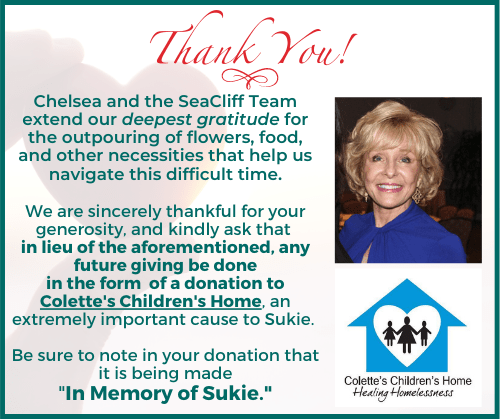 We are extremely grateful to each and every one of you who has extended your love to us, expressed your support, and shared such kind gestures such as flowers, food, and more. It means the world to us, and has truly lifted a weight from our shoulders as we take each day one step at a time.
That being said, we are now lucky enough to have more than we need and would please like to ask that any further giving please be done in Sukie's memory at Colette's Children's Home. This is a cause Sukie supported dearly, and she would be proud to know that any helping hands continued on in her honor.
Click here (link opens in new window) to learn more, and please be sure to note that your donation is being made "In Memory of Sukie."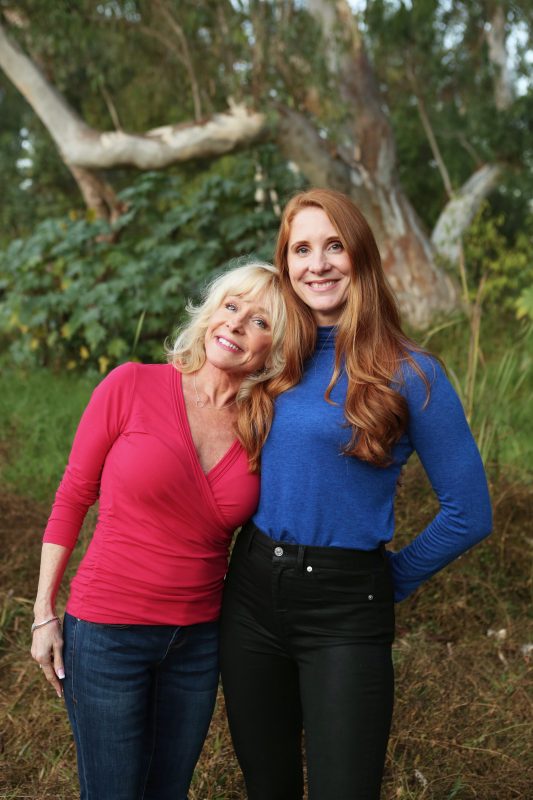 Sukie skillfully and carefully built the SeaCliff Team from the ground up. Regardless of where we each come from, The SeaCliff Team is a family united in serving the community, enriching the lives of others, and being a force for good. We look forward to continuing to uphold the values you've always known and trusted and moving forward in ways that would only make her proud.
From all of us, thank you.