Over 20 Years Of Experience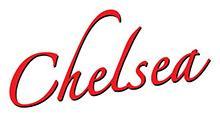 Chelsea Roger has lived and breathed real estate from the time she was born. Her well-known mother, Sukie, was the original salesperson for the newly built Seacliff communities in Huntington Beach, dominating the market and establishing her trademark 5-star service. Chelsea has continued her Mom's legacy, serving as Team Lead of the Seacliff Team and vastly outpacing the sales of other agents in the area. With over 20 years of experience, Chelsea has garnered multiple awards for top production: Coldwell Banker® International Society of Excellence, reserved for less than 1% of agents globally; Top 5 Southern California Team; and a ranking of 160 out of 1.6 million agents by RealTrends.
The Seacliff Team is a highly experienced group composed of 15 real estate agents and a well-rounded support staff. They pride themselves on offering full service to a wide variety of clientele, from condos to multimillion-dollar estates. Chelsea and the team do it all for buyers and sellers – from prepping homes to calling vendors and attending appointments, they make sure their clients are taken care of. They treat clients like family, listening to their needs and stopping at nothing to help them achieve their real estate goals. As a result, this winning team has received over 190 five-star reviews.
Having grown up in Huntington Beach, Chelsea has local market knowledge that is unmatched. In addition to learning the real estate business from the ground up, she attended public schools and worked her first jobs at shops and restaurants in downtown HB. Throughout the years, Chelsea has developed a close circle of trustworthy vendors that she works side by side with to give her clients a competitive edge. Chelsea's Mom continues to be an inspiration to Chelsea and how she approaches her business. Like her Mom, she creates relationships with clients that last long after the closing. Once you're a client of Chelsea's, you have an advocate for life.
Chelsea is personable, easygoing, and proud to be a member of the Huntington Beach community. She serves on the Seacliff Elementary PTA and participates in numerous school events and charity golf tournaments that support local causes. Chelsea has two children and a lovable Boston Terrier named Tucker.
If the breathtaking sunsets of Huntington Beach are calling your name, reach out to Chelsea Roger and the Seacliff Team. With seasoned expertise and one-of-a-kind service, they will guide you to your real estate dreams!